Steve Clemetson – Owner & Lead Instructor

Developing Lean Innovators and Problems Solvers ● Boosting Business Productivity ● Driving Customer Loyalty
I am a certified Master Blackbelt / Lean Leader with over 15 years of experience training and coaching people in Process Excellence / Continuous Improvement. Over my career, I have led numerous Lean and Six Sigma projects that have dramatically cut cycle time and have saved my companies millions of dollars.
Though I have experience in both manufacturing and office environments, I get the greatest pleasure implementing Continuous Improvement methodologies in "non-traditional" or transactional workplaces. I led the creation of the first transactional "Lean Showcase Sites" for both GE and Cooper Industries, globally.
I am also a member of ASQ, the American Society of Quality – a global leader in quality and a community of passionate people who use their tools, ideas and expertise to make the world better.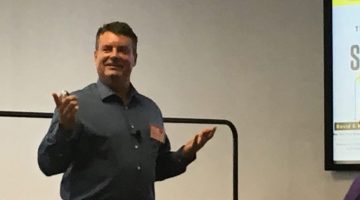 Trainer, Speaker, and Story Teller
I have GE Crotonville training certifications for Lean Six Sigma, CAP (Change Management), Effective Teams Coaching, and have a "Master Trainer" certification for FastWorks (GE's Lean Innovation program based on The Lean Start-Up).
I have been GE's "go to" guy when customers would request training: I taught Lean and leadership skills at inner city clinics in Milwaukee and Chicago as part of GE's Developing Health initiative, I trained senior staff at the University of Pittsburgh Medical Center in how to use Fastworks to develop a women's cancer center in Brazil, and I was invited to speak at the prestigious MetaECHO conference at the University of New Mexico.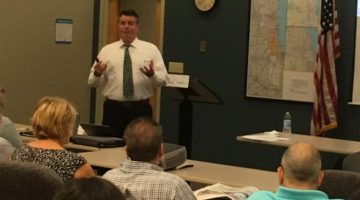 Experienced Coach & Collaborator
Besides training thousands of students, I have had the pleasure to personally coach, mentor, and certify hundreds of Greenbelts, Blackbelts, Master Blackbelts, and Lean Leaders.
I have also had the opportunity to work directly with such thought leaders as Eric Ries ("The Lean Startup" and "The Startup Way"), David Kidder ("The Start-Up Playbook"), Susan Cain ("Quiet: The Power of Introverts in a World That Can't Stop Talking"), and Yves Morieux ("Six Simple Rules") in the development of training for GE.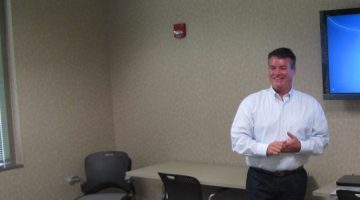 An Approach That Gets Results
While I believe that there are some really amazing tools in Continuous Improvement, the most important element is culture. To create that culture, I strive to make the sometimes complex or intimidating methodologies of Lean, Six Sigma, Change Management, and Innovation as easy to understand and use as possible. I want people to be excited about Continuous Improvement.
My style resonates with employees from the shop floor to the C-suite, with an average trainer assessment score over the last 15 years of 9.2 out of 10.